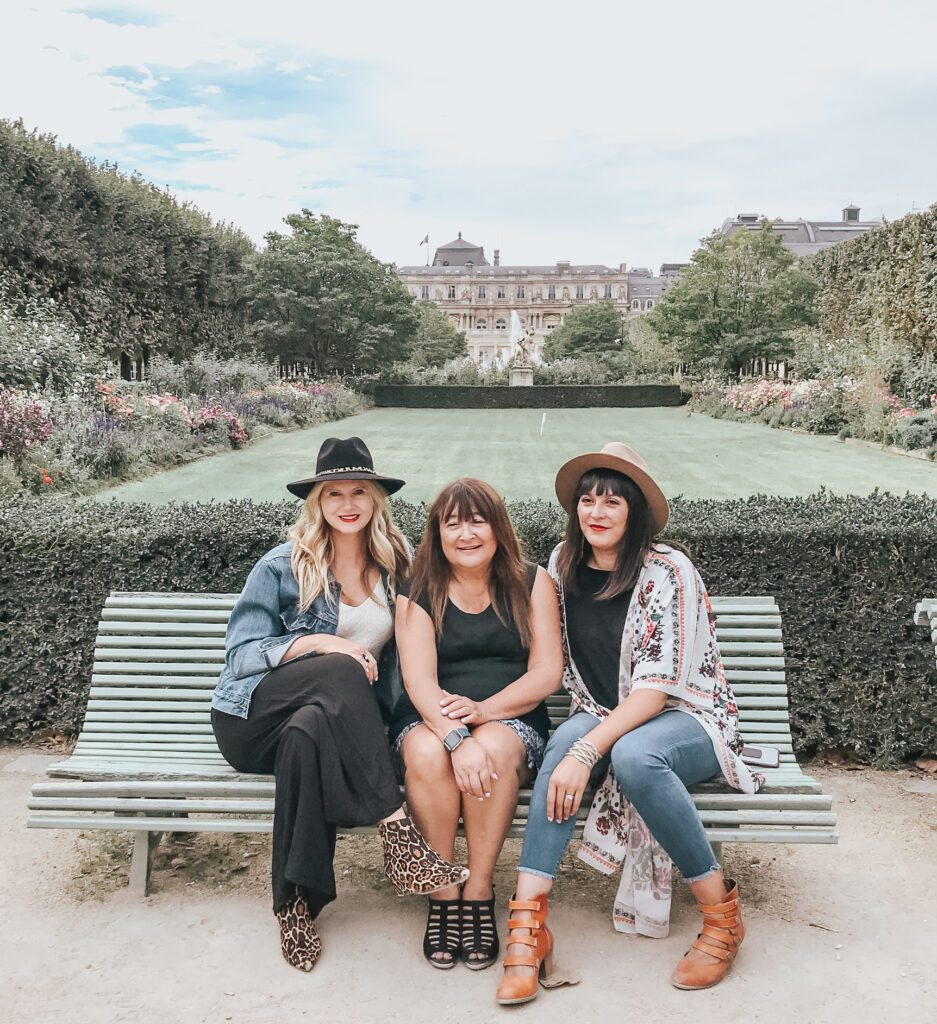 "Money has always been something I have avoided looking at. I didn't trust myself to  understand money and was always afraid that I was being irresponsible with money. It was a background stressor that was causing an underlying anxiety in my business and in my life. Working with Nicole at the Money Flow Retreat helped me to really understand my relationship with money. I feel so much more relaxed around money and way more organized with my finances. I am experiencing more flow and ease which is allowing money to flow to me without having to stress out about it. Doing a money date each week is one of my favorite rituals. Instead of hiding from money, I now spend time with it each week and feel grateful for it. Nicole has a wonderful way of making me feel safe to talk about money and to look at money without feeling any shame or guilt. The Money Flow retreat was an intimate immersive experience where I felt seen and supported. Thanks Nicole!"
– Amy 
"Thank you Nicole for providing such an empowering and nurturing environment for us…and the yummy food from your garden was an extra treat! I loved our intimate "money time" together…you ladies rock! On Sunday a client dropped by a $50 gift card to Ki's Restaurant for me and on Monday I used a $100 gift card to Seaside Market I've had in my wallet for a while… both made me feel like the universe was bestowing its abundance and I continue to feel well taken care of…till soon."
– Christiane
"What an incredible weekend it was to talk about money, money flow, and actually take actions with my finances during the retreat. The money flow retreat was the perfect combination of the practical, spiritual, and mindset sides of money. I came to the retreat with the intention of feeling empowered and excited about money and I most definitely left that way! Nicole provided some incredible resources that I will now be using every week to stay organized, enthusiastic, and motivated when it comes to my finances. The beautiful part about this retreat, it covers it all. It's not just a boring, just look at the numbers and stop spending seminar, or some woo woo, just imagine the money showing up spiritual workshop. During this retreat we really worked at reprogramming the way we think, feel, and act with money. I highly recommend it, I will most definitely attend future events, and continue to partake in all of what Nicole has to offer! I'm excited about what is next!"
– Marisa
"The Money Flow Manifestation Retreat is a place where magic meets practical money love. It's incredible to me that with all the learning I've done around money, Nicole seems to somehow create an atmosphere and energy where we get comprehensive understanding and reminders about the power of intention, energy, and ritual AND she isn't afraid to get nitty-gritty-practical with us. Where powerful, gifted, heart-centered women come together, where it be in circle sharing their truths or around a table with their laptops out ready to mastermind, there's a certain kind of magic that unlocks and Nicole brings out the very best out of us. I'm so blessed to have Nicole in my life as a guide, mentor and savvy, down-to-earth money queen. She reminds me that healing and growing my money relationship can be easy, empowering and FUN! I got so much out of this retreat that I'm planning my year around coming back for future ones just to be in the energy and potency of it all again. If that doesn't say something powerful about this retreat, I don't know what does."
-Krystal
"Being really easy on myself after a suuuuuuuper amazing 2 day intensive retreat with Nicole Lombardo. She's a genius at money and money mindset. She helped heal some negative perspectives I had with money. And help me get a clear future for success and abundance!! I am sooo excited. She shares that Money should be talked about as freely as what supplement are you taking or what are you streaming on netflix? Check out her group called Manifestation and Money Flow!!! It will change you! And goooooooooo to her retreat!! -eternally grateful."
-Lorae
"Thank you for a powerful and effective two days!  I am healed and changed forever from our time together."
-Carolyn
"I have a whole new outlook on money after the retreat and I'm so excited to implement everything you taught me."
-Lauren
"Nicole's retreat proved to be the missing link for me, in the personal work that I have needed to do. She created a safe and creative environment that allowed me to not only face some big fears I had around money but also to tap into some big creative visions that are now shaping my path. I feel confident and at ease as I step into doing the financial work that will ultimately bring my visions to life. The work she does is a gift. It stands apart by far because it brought me to the core of my relationship with money and opened my eyes to truth. I'm so grateful."
-Elaina
"I loved the Paris retreat. It was just marvelous."
– Carolyn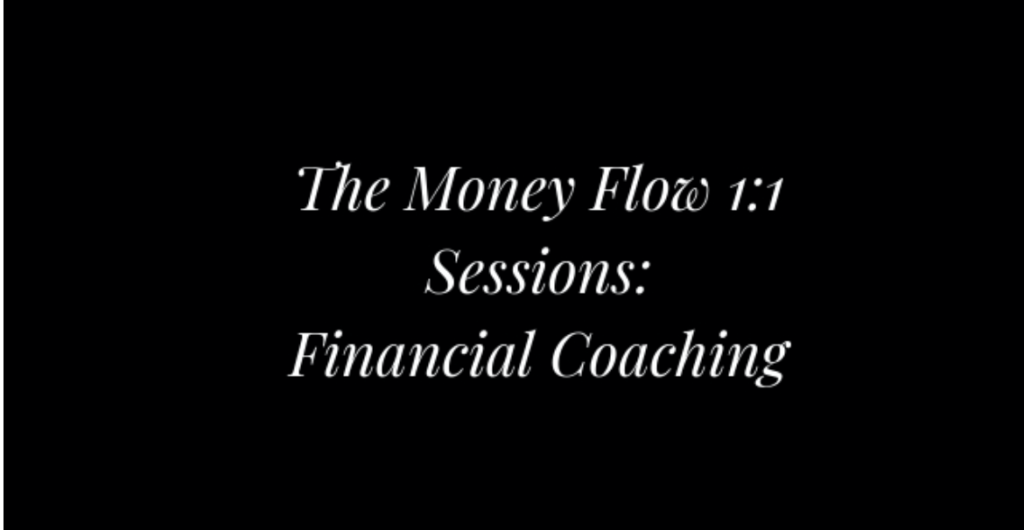 "Even after my first session with Nicole, my finances started to shift. She is incredibly gifted at explaining things in a way that makes sense- which for myself and numbers is everything. Nicole not only helped me understand what I needed to do from a practical standpoint with my finances in taking the first step, she helped me create a plan for moving forward, worked through major mindset blocks, and connected me with amazing resources. I felt like my hand was held every step of the way. From throwing numbers on a spreadsheet and spending hours each month going through bank statements to creating an organized, automated system for my business AND personal finances I've never felt more confident with my money. If you feel scattered or unsure with your money and are looking for clarity, confidence and strategy Nicole is absolutely the person to turn to.
-Katelyn P.
"I'm the type of person that feels uncomfortable dealing with finances. If I can have someone else just manage everything for me I do. I know this is not right I've just never felt the desire to be a master in this area of my life. Then I met Nicole. She helped me see that finances can be creative, fun, and even a spiritual experience. The way she works was able to go through a door inside me that feels authentic which is helping me to create abundance in my life and business in a way that works for me."
-Shaney Jo
"When I first met with Nicole, I was a HOT mess with my finances. I constantly felt stressed about money and didn't trust myself with managing my money. I remember the feeling of shame that started to dissolve when I started talking about my finances with Nicole. Through doing the deeper subconscious programming work to release my limiting beliefs and get to the root of my money blocks, I was able to stop worrying about money all the time. I also loved being able to sit down with someone that I trust to look at the numbers without feeling guilty or embarrassed. Nicole is an amazing role model and is a true example of a woman who is empowered, intelligent, and confident with money. Since none of the women in my family knew how to manage money, it felt really good to be able to consult with another woman who could teach me about money. Since working with Nicole my whole paradigm around money has completely changed. Instead of feeling stressed every time I pay for something, I am able to shift into gratitude and feel empowered about how I am spending my money. I also feel more knowledgeable with managing, saving, and investing my money in a way that feels authentic to truth and my core values. In the past year, my business revenue has doubled, I am on track for my first multiple-six figure year, and I know that a big part of the equation has been the shift in my money mindset. I am forever grateful for the role that Nicole has played and continues to play in my money flow journey. I have referred several clients and colleagues to Nicole who have all had amazing experiences as well. Nicole has a true gift for empowering women with money in a way that is fun, inspiring, and realistic.
-Amy P.
"I can't recommend Nicole Lombardo's hypnosis highly enough.  I have used and benefited from hypnosis apps in the past, but my in-person, personalized session with Nicole was much more (and more immediately) effective.  I met with her following a stressful experience, to try and get perspective and face my situation with positivity. She created an extremely relaxing environment and I was able to fully relax and allow her suggestions to reach my subconscious. Her process is professional, so comforting, and very thorough, and it's very clear that she loves what she does and wants to get the best results for her clients. She created a recording from our session for me to listen to over 21 days and, at just 12 days in,  I can say that my perspective has changed and, not only have I been able to handle the challenges that led me to meet with her with grace and optimism, I have also received a number of exciting opportunities that I might have overlooked or discounted if I were in a less positive state of mind. I think Nicole is very gifted and very personally invested in the success of her clients, and I recommend her services to anyone dealing with a stressful life event or anyone who just wants to gain a new perspective and remove some blocking mental habits."
-Jennifer 
"I'm really thankful I found Nicole. Working with her shifted everything around my money beliefs and how I practically use and approach my money. I love how she structures her coaching- first we dived into my mindset and limiting money beliefs and blocks, and we reframed them. She helped me realize how much everything in my life flows from my authenticity, intuition and connection with God. I felt a restored sense of self trust and trust in God. That gave me a lot of peace and a new perspective, and then things really shifted on a deeper level through our hypnosis session. Through the hypnotherapy I felt like I finally unlocked my fear and resistance around money, which I have been trying to do for months on my own. In the session, we went into my childhood memories and experiences and really released and let go of the limiting money beliefs that were my parents, and no longer mine. Finally though the money practicals session (which was actually fun and life giving, not boring!) I was able to see how abundant I actually am, and be grateful for how much I have already been given. On top of that I felt like I got really clear on how to manage, approach and deal with my money, and it created a lot of momentum for me moving forward. I feel like the whole package I did with Nicole really released me, freed me and gave me a new-found sense of peace, clarity and hope around money. I would absolutely recommend working with Nicole if you want a fresh look at money, if you want to release your money blocks, and if you are ready to let go of any shame or fear you have been carrying around in regards to money and making money. What she does is life changing!"
-Alyssa
"I've worked with Nicole on my money issues but I knew there was some deeper work to be done as well. I have had two hypo sessions with her were I was able to cut quickly to those deep seeded beliefs around not feeling good enough and confidence in my business. I felt real healing immediately. I continue to listen to the recordings which just solidify the new pathways we created in those hypno sessions. They are literally re-wiring my brain for self acceptance, abundance and connection to my higher self that I wasn't able to access before."
-Michelle
"Ok! Had an RTT session with Nicole a few days ago, and wanted to write a review here. A bit of background: I have been doing DEEP personal growth and spiritual work for more than a decade. If there is a healing methodology around, I have probably done it. I'm a yoga teacher, initiated into two lineages of shamanic healing, and a money coach and teacher in my own practice. My point is, I'm hard to really impress. RTT is so different from other forms of hypnotherapy I've experienced. The depth of the experience was profound. I know this might sound a bit wacky, but I'm really sensitive to the electrical flow of my brain and throughout the process, I could feel my brain light up, one area at a time until the end when I was in a deep theta state and my whole brain felt like it was glowing. By the end of the session, I felt extraordinary peace and well being. While the methodology itself is very powerful, it was also clear that Nicole brings a great deal of experience and attunement to the process. Her intuition and delivery are absolutely wonderful. In the few days afterwards, a few really awesome things have happened. First, my credit score went up 70 points and a creditor spontaneously upped my limit. This wasn't wildly surprising, as I've been working on this, but the timing of it showing up felt like confirmation that I am reorienting towards a much smoother money flow. The second thing that happened was with a coworker that did something that affected my pay. I'm normally super avoidant when it comes to conflict of any kind, but it was easy for me to state a boundary and express frustration cleanly without taking responsibility for the other party's feelings. This is a really big deal. Good boundaries are SO IMPORTANT for so many things, including our money work, and I was totally wowed at how easily it came (and, btw, boundaries weren't even the subject of the sesssion!). Overall I feel lighter, clearer, and like my mind is a very lovely place to experience. If you are thinking of booking a session, DO IT! It's good stuff."
-Jane 
"When I first talked with Nicole on the phone I was excited about the possibility of support in the area of finances. It also felt daunting to pursue, considering the many attempts I've had. I am an entrepreneur so I was looking for someone who would understand and had far more experience than I have. It was important for me to find someone who had succeeded at their dreams, not just talked about it. I felt so safe knowing that Nicole was miles ahead of me. Our first call I started out apprehensive, as we talked through my beliefs around money I began to get frustrated thinking, "I've already done this before and it didn't help." She assured me to trust her and by the end I was amazed how she used the beliefs in the hypnosis work. It encouraged me and gave me hope working through my past memories around money in hypnosis. Our second call was around the nitty gritty work of setting up my finances. She gave me great structures and encouragement to see just how well I was doing, (which as the perfectionist) that was exactly what I needed. I am very pleased with the work we've done so far and I feel so supported. I highly recommend her work!"
 –Laura