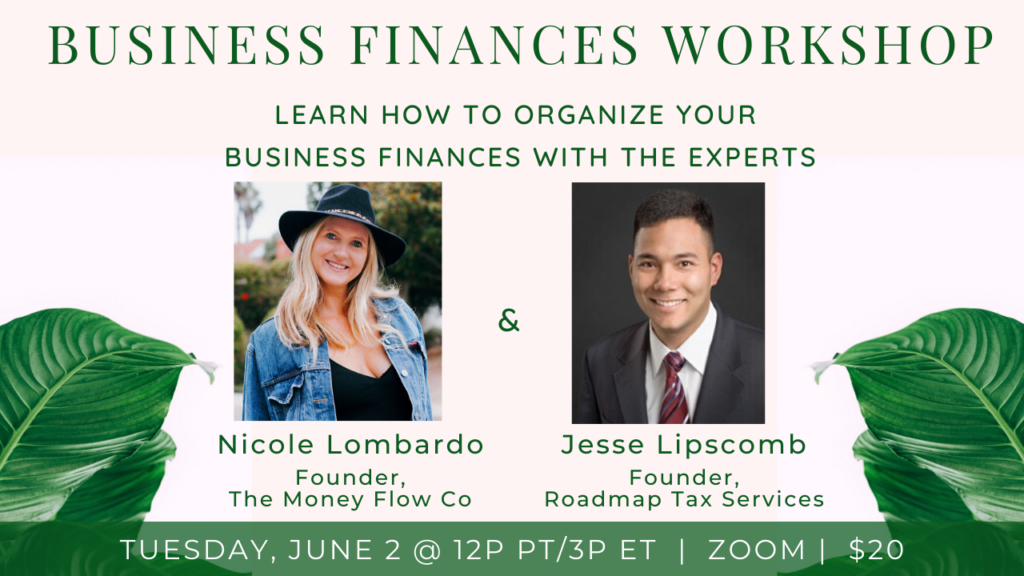 Announcement: Business Finances Workshop
Tuesday, June 2, 2020
Online via Zoom
$20
I have invited one of the advisors on my money flow team to co-host a business finance workshop. Jesse and I have worked together for 10+ years. To tell you the truth he has saved me $1000's with his knowledge and strategies.
In this workshop we will cover:
– Whether to keep receipts or not
– How to organize all your business finances & should you be using Quickbooks
– How to do taxes for your business & how to know when to set up a legal entity
– Is it okay to take Venmo payments?
– How much to put aside for business taxes
– How to set up your business vs personal bank accounts
– What to write off and what not to?
Click on the contact page to sign up for this workshop!
xx